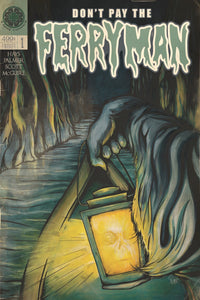 Do you dare to Tempt Fate? 


For the residents of Castle Hill, Rhode Island, life moves at a steady pace.
                This small coastal fishing town is home to some of the best Atlantic salmon in the  northeast.
                 For the town of Castle Hill, a myth stays buried among the townspeople; a myth that, over time, has driven men mad.  
                   Tempting fate is a risky choice, one that could result in consequences affecting a person's future.   To tempt fate a person must take the hunt, solve the riddle, and grab the coins, but as the townspeople beg…
Don't pay the Ferryman.
written by Chris Hays