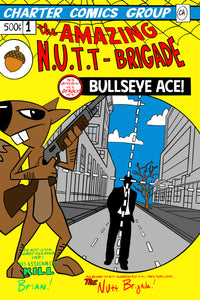 ASM 129 Homage
A new Saga unfolds as we are introduced to an elite fighting force.
Meet the most absurd, abnormal group of misfit assassins to walk the Earth. No one is safe when the mission bell rings.
These are not your Grandmothers everyday yard Squirrles... These are the Nature Unit That Terminates. Better known as.......The NUTT Brigade.